How to Find the Right Preschool in Alpine UT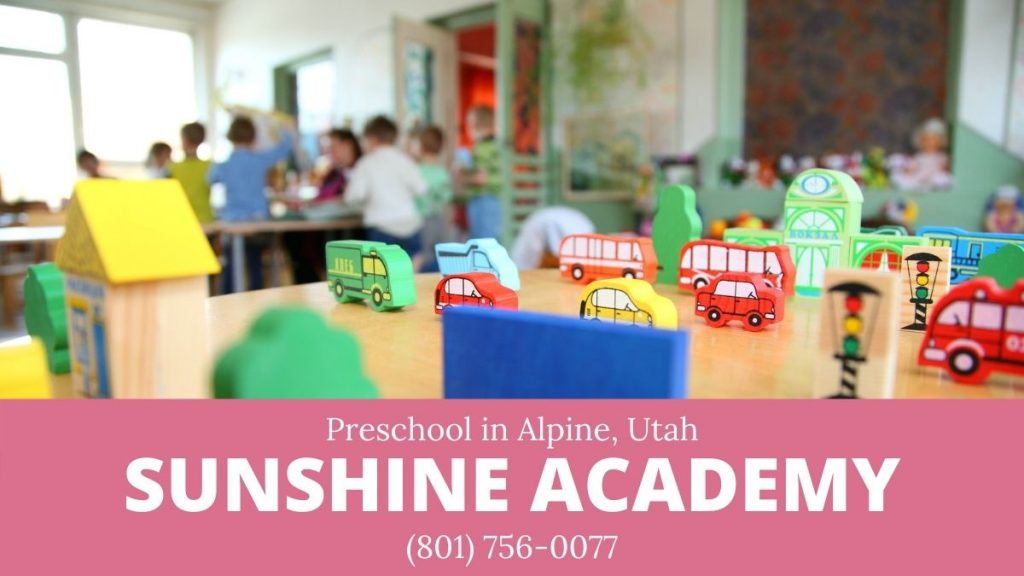 Alpine UT Preschool Program
Selecting a preschool can be a daunting task for any parent. When selecting a preschool in Alpine UT, a parent should know their options to find the program that is best for their child. With many great preschools in the area this can be a difficult task, but Sunshine Academy can help you to eliminate your questioning.

Keep reading for what you should look for in a preschool program and reasons why Sunshine Academy's preschool is a great choice for Alpine UT childcare.
Experienced Teachers
At Sunshine Academy, they are there to help you feel confident in your decision. One of the most important considerations for a great preschool program is the teachers. A child's brain at an early age is a sponge, and at Sunshine Academy, their teachers are trained and responsible to educate your student. They have great experience building minds of the future and are ready to help your child grow.
Health & Safety
The health and safety of your children is vital at this preschool in Alpine UT. They understand that we are recovering from difficult times and their goal is to put your students and the staff first and assure that all parties are in a safe and healthy environment. Sunshine Academy is dedicated to the safety and well-being of everyone involved.
Great Curriculum
Finally, curriculum is a heavy focus for any parent when choosing a preschool program. Parents would like to know what their students are learning and that they are trying new things and developing basic functions. Sunshine Academy's classrooms will stimulate your child and teach them creativity as well as thinking skills.
Contact Sunshine Academy
If you and your family are looking for Alpine UT childcare then Sunshine Academy is the option for you. Your students will be in good hands and their minds will be nurtured. The staff and teachers at Sunshine Academy are ready to grow your young ones and help them to achieve their goals.

When it comes to your growing student, consider your options carefully about what is best for their growing minds. Sunshine Academy will be there to help you through the steps and introduce you to the teacher. Ultimately, they would like to show you that they're there for you and your children. For more information about this preschool in Alpine UT, visit www.sunshineacademyut.com.