The Best Childcare Facility in Alpine Utah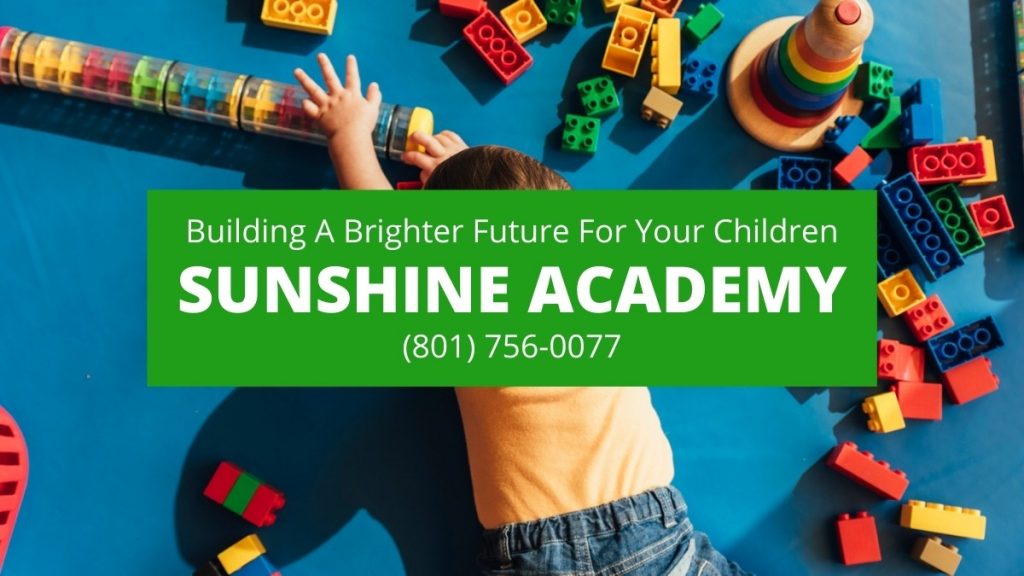 Sunshine Academy strives to provide quality education and a safe environment for all children enrolled in the daycare program. For families that are making the move to return to work and are looking for a trusted provider of Alpine UT childcare, Sunshine Academy is a perfect choice.
Various Activities
Classes at the academy are tailored to a child's education level and age group, and each child attending their pre-determined program level will engage in a variety of activities such as music and singing, art classes, learning signing signals, and various playgroups so they can have a chance to connect with the other children and start to develop strong relationships.
Nutrition
Nutritious meals are served and children love breakfast and lunchtime, and parents do too, because mealtimes are made fun by providing tasty and healthy foods for children to enjoy.
Safety
Each day staff members and parents are required to have temperature checks before being allowed entrance into the daycare, and no one is permitted to proceed past the lobby except for staff members and daycare attendees. This is done to limit the chances of illness spreading because safety is taken very seriously at the childcare center, and this is one of the reasons why it is required for all staff members to have a CPR certification. Moreover, each staff member undergoes an extensive background check screening before they are hired at this childcare center in Alpine Utah.
Potty Training
Potty training can be a hassle for all parents and sometimes it takes a little bit of time for a toddler to understand the process, and this center is happy to assist parents with this milestone. Potty training support is available here, whether the child needs to learn from scratch, or the parents have started the process at home. The academy has experienced staff that are ready and able to assist.
Drop-In Services Available
For parents who are currently searching for a dependable childcare center in Alpine Utah, Sunshine Academy has drop-in services available.

Parents who are looking for an Alpine UT childcare center that provides age-appropriate care in a safe and clean environment will benefit from enrolling their infants or toddlers at Sunshine Academy.