The Benefits of Enrolling at Sunshine Academy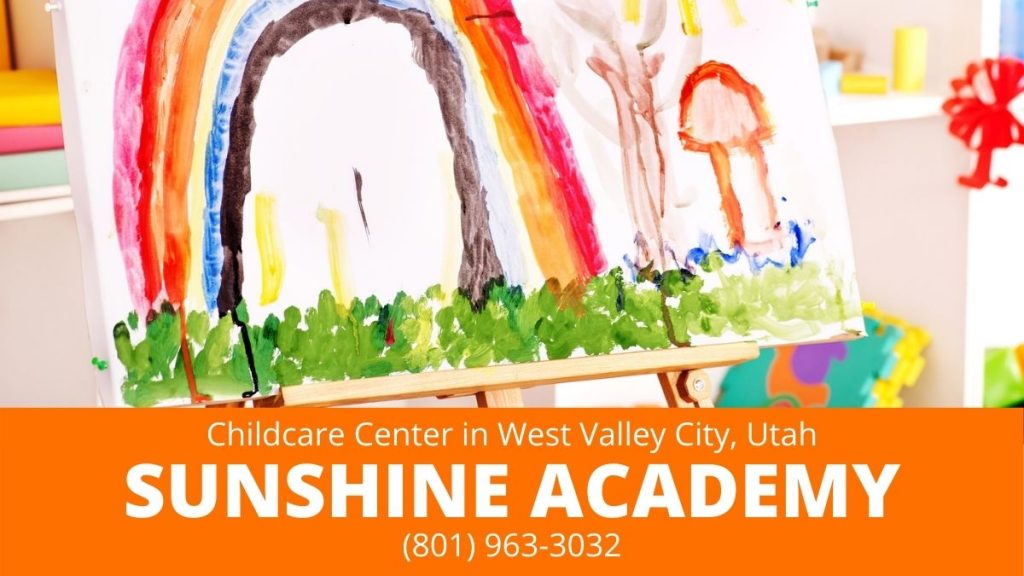 Working parents can relax knowing that their child is at a top West Valley City childcare center. The staff at Sunshine Academy consists of caring and dedicated professionals, so the children receive the highest level of care.

This childcare center in West Valley City offers the highest standard of premiere care for children, and local residents choose them because of the safe and caring environment. There are plenty of fun and enriching activities on the schedule every day, and the children have the wonderful opportunity to make new friends and have a lot of fun. The children are also served nutritious meals throughout the day.

The teachers at this West Valley City childcare center are exceptional, and they engage the kids in learning. They are vastly experienced with working with very young children and they are also certified in first aid and CPR. This dependable center opens early and stays open late, so they're there when you need them. Sunshine Academy offers preschool and daycare services and is open daily Monday to Friday when the doors open at 5:00 AM for early drop off, until 7:00 PM.
Sunshine Academy has taken every precaution to keep everyone safe and healthy during the pandemic. Temperature checks are taken at the door and, while parents can bring their children into the lobby, only the staff and the children are permitted past that point.

As a licensed childcare center, they follow all of the strict standards for COVID-19 health guidelines. All surfaces are cleaned and disinfected regularly, and there are routine hand washing sessions and sanitation practices.

The team at Sunshine Academy has created a wonderful place for the children to enjoy themselves and have fun in a safe, social environment. The teachers are also focused on providing them with many age-appropriate educational activities. They offer a range of programs designed to fit every budget and schedule.
For more information about West Valley City childcare, visit www.sunshineacademyut.com.