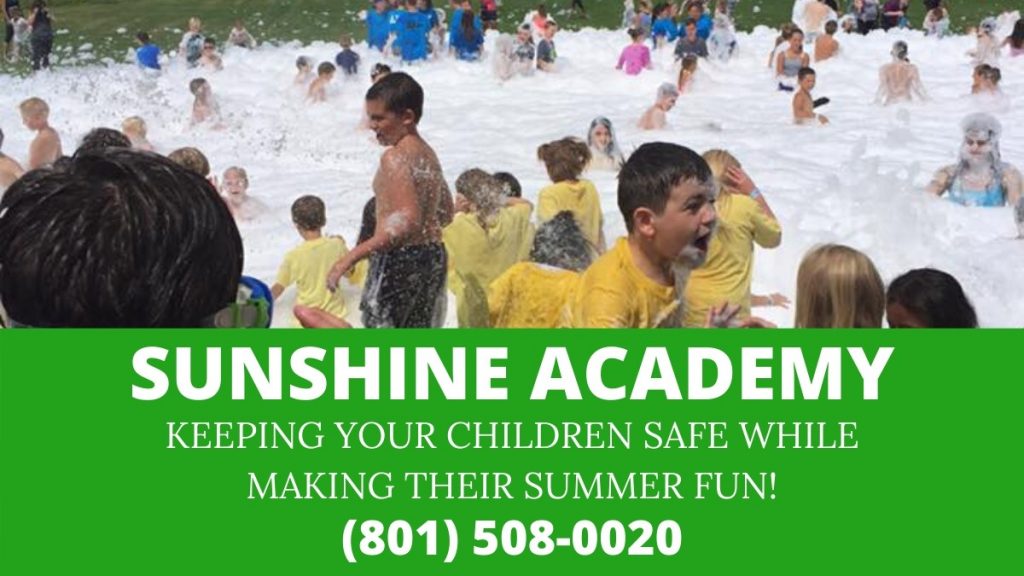 Sun-filled days are drawing closer and cooped-up kids everywhere are itching to get out of the house and have some fun. Summer camp is just the ticket for these little bundles of joy and energy, and parents in Magna need look no further than Sunshine Academy. This fun Magna UT summer camp is available to children from ages 5 to 12 years old. The staff has a passion for fostering creativity and learning, all while keeping little ones entertained and healthy.

Even when school is out, it is important for kids to keep their bodies active and their minds sharp. At this summer camp in Magna, children will have the chance to learn about science in fun and interesting ways. They will even be taught how to cook up a few tasty and kid-safe recipes. These opportunities to grow will help put campers ahead of the curve in the upcoming school semester.

Children who love to create art will also be delighted by the camp's many arts and crafts projects. The art of a child makes for an invaluable keepsake, both for the child themselves as well as for their parents, and making art is also good for the soul. It can lift the spirit, with the added benefit of helping kids to develop their fine motor skills. The summer camp also features engaging story times, games, and music.

Through various field trips, the children will experience new adventures in carefully monitored environments. The staff of this summer camp in Magna are also all certified in CPR and First Aid and parents can rest easy knowing that their children are being cared for by people who are fully equipped to handle their every need. Sunshine Academy is a safe and wholesome place for children to meet new friends, learn about the world, and make wonderful vacation memories.

This daycare facility is located at 7373 W. 3500 S. Magna, UT 84044 and please visit their website at https://www.sunshineacademyut.com/summer-camp/ to enroll. For any additional information about this Magna UT summer camp, simply call 801-508-0020.