State-Approved Daycare in Magna, Utah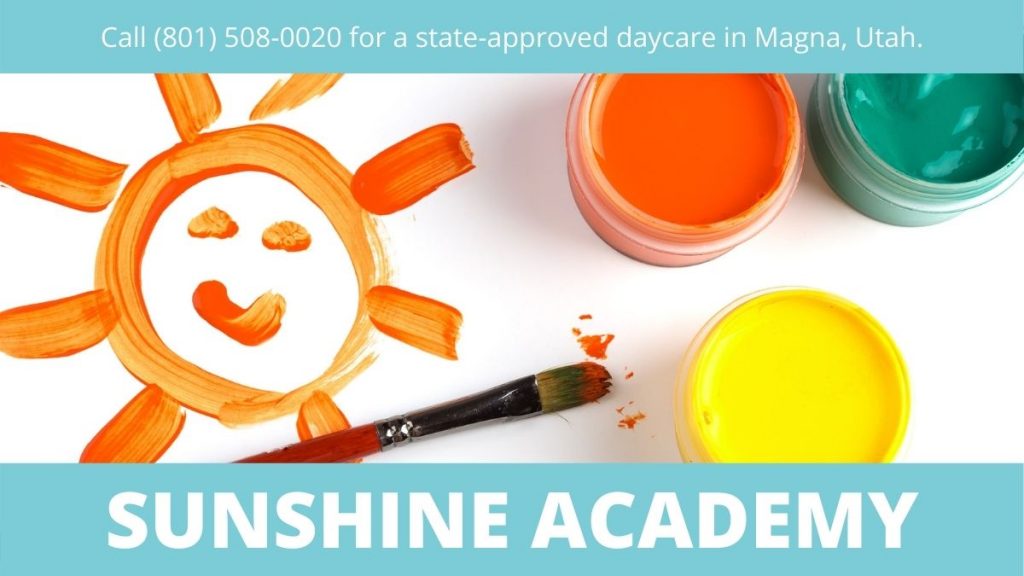 Establishing a Love of Learning at Sunshine Academy
Sunshine Academy believes in establishing a lifelong love of learning that will assist children in their academic careers long after they leave this state-approved Magna UT childcare center.
Childcare Programs in Magna Utah
Love of learning is important at every stage of development and Sunshine Academy offers childcare in Magna Utah with educational programs for infants, two-year-olds, preschoolers, summer camp, and more.
Excellent Infant and Toddler Program
Beginning a child's educational journey in their earliest days is very important and that's why Sunshine Academy offers infant and toddler childcare in Magna Utah for children ages 6 weeks to 23 months. These excellent programs include fundamentals such as music, art, and even baby sign language. By making these skills fun and engaging, a strong foundation for a love of learning is built.
Flexible Two-Year-Old Program
At Sunshine Academy's Magna UT childcare center, they have an educational program specifically for the two-year-old children. They work with your child to educate them in skills ranging from reading fundamentals to potty training basics; skills that will benefit your child in preschool as well as elementary. Sunshine Academy is happy to assist you in finding a flexible program that will be a good fit for both you and your child.
Experienced Preschool Program
While the other programs lay the foundation for a love of learning, the preschool program at Sunshine Academy's childcare center will pave the way for academic success for years to come. This program achieves this by focusing on core fundamentals of preschool education, such as puzzles and problem solving, arts and crafts, music, math concepts, and more. Sunshine Academy is also excited to offer the Waterford Upstart Program, which enables the average student to enter kindergarten reading at a first-grade level in just 15 minutes a day.
Contact Sunshine Academy
Sunshine Academy believes that the focus on building a lifelong love of learning is as much a core fundamental as the educational building blocks. Contact them today to find out how they can benefit both you and your child and establish a firm foundation for school success!
For more information about this Magna UT childcare center, visit www.sunshineacademyut.com.