Fun and Safe Summer Camp Program in West Valley City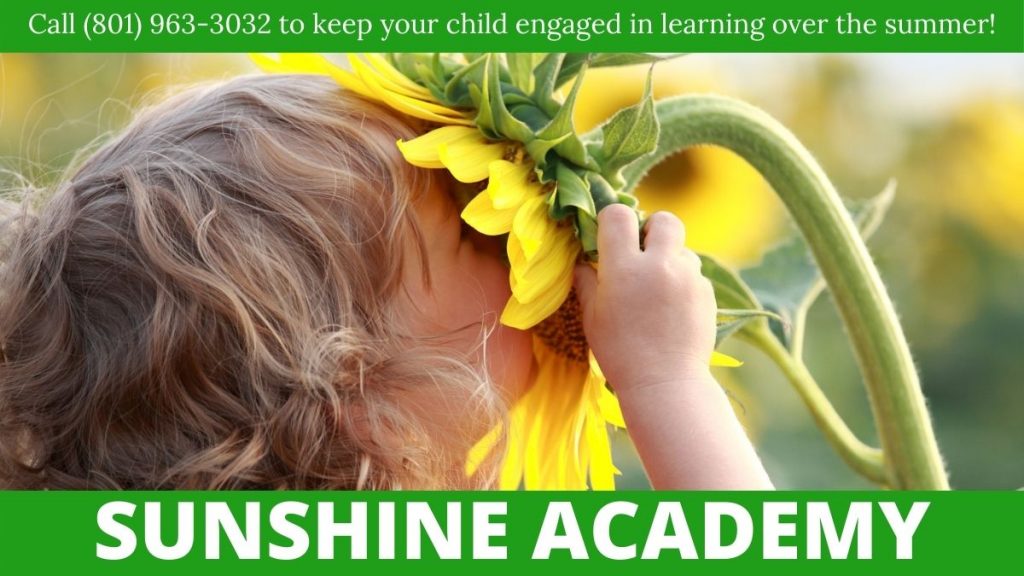 Choosing summer activities for children can be complicated and stressful. It is often difficult to find a good mixture of activities that not only keep a child's attention but provide opportunities for learning and growth. Sunshine Academy holds a yearly West Valley UT summer camp for children that offers an array of activities sure to satisfy any child's need for fun, learning, and socialization. This experienced preschool and daycare center has a great staff dedicated to learning and safety. This daycare also provides a unique resource for the parents and children in Utah by offering a fun summer camp in West Valley City. Camp activities are sure to provide an exciting experience for children with all types of interests.
Daily field trips offer a wide variety of off-campus experiences for this West Valley UT summer camp including splash pads, aquariums, parks, movies, nature walks, museums, Build-a-Bear, the Pioneer Historic Museum, Hogle Zoo, and many others. A variety of great summer camp activities take place on-site at Sunshine Academy in beautiful West Valley City, including arts & crafts, cooking, science activities, games, music, storytime, and free time. The main goal of the summer camp is to offer an ongoing learning experience for children that keeps them active and engaged. These engaging activities are a combination of both indoor and outdoor festivities and are planned with top safety goals in mind. To demonstrate the commitment to safety, group sizes are limited, temperatures are taken at the entrance, and regular handwashing and sanitation are regularly performed. In addition, all staff is CPR certified, no individuals can pass the front lobby except staff and children, and all state childcare safety guidelines are followed.
Sunshine Academy offers an experienced and reliable summer camp in West Valley City at an affordable price that is sure to captivate and entertain children while offering an excellent variety of experiences. This popular summer camp also offers an option for drop-ins for a convenient day of learning that accommodates specific scheduling needs. Please feel free to contact Sunshine Academy to inquire about this great summer camp offer for children.
For more information about this summer camp in West Valley City, visit www.sunshineacademyut.com.