Fun and Educational Preschool Program in Magna UT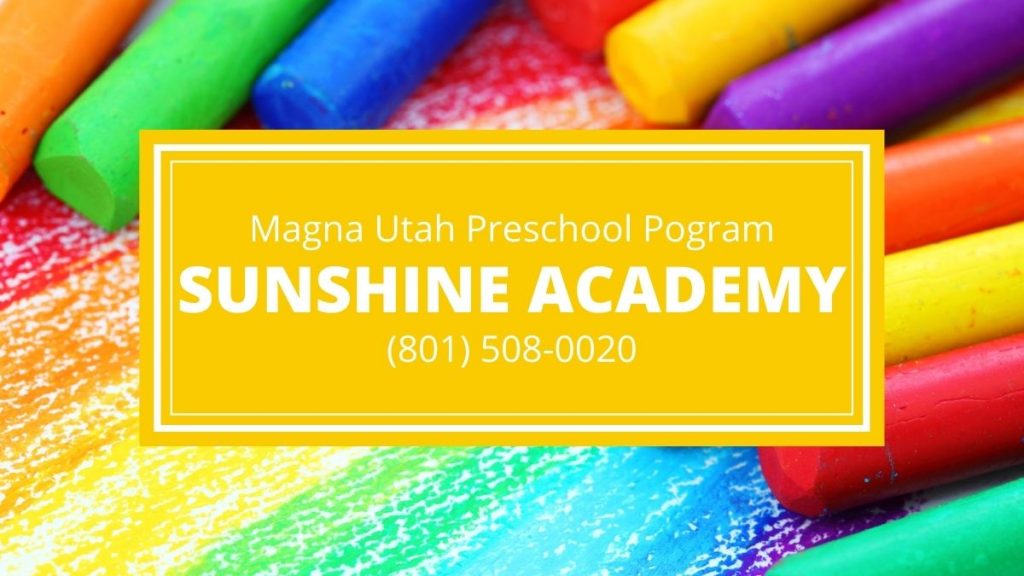 Highly Rated Preschool in Magna
At the Sunshine Academy preschool in Magna Utah your child will explore, experiment and have fun while they learn new things every day. From arts and crafts to math, science, and dramatic play, the trained and caring teachers will ensure your child will be ready for the next level of schooling. See a full list below of curriculum offered with this Magna UT preschool program:
Dramatic Play
Math Concepts
Science
Music
Building Toys and Blocks
Arts and Crafts
Puzzles and Games
Waterford Upstart Program in Utah
How does this Magna UT preschool program stand out above others in preparing your child for a bright future? Through the implementation of the Waterford Upstart Program, the academy will utilize this software to help your child obtain skills they need in life. With about 15 minutes a day, the average Waterford Upstart graduate will enter kindergarten with almost a first grade level reading ability.

In regards to the nutrition of children at Sunshine Academy, healthy food is essential to a child's development. Nutritious meals are served daily for breakfast and lunch along with an AM snack, a PM snack and an evening snack. Parents will find that this preschool in Magna Utah is more than just a daycare. The dedicated teachers take monthly training classes as well as attend workshops throughout the year. Other services offered at Sunshine Academy include:
Infant Toddler Program
2-Year Old Program
Before and After School Program
Summer Camp
Build a Brighter Future for Your Child at Sunshine Academy
With the combination of training and experience, all of the staff at this preschool work to create a safe, healthy learning environment for each and every child. Having over 30 years of experience, Sunshine Academy provides premiere services at a price that parents can afford.
For more information about this preschool in Magna Utah, visit www.sunshineacademyut.com.