Convenient Drop-In Daycare Services in Utah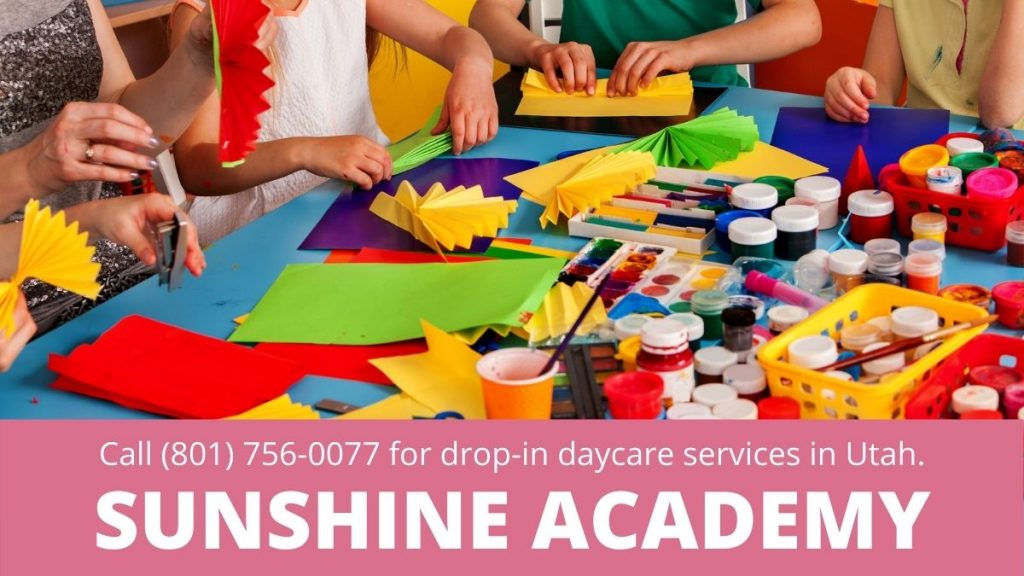 Drop-In Daycare in Alpine UT
Do you ever find yourself needing childcare at the drop of a hat? If so, you need to find a reliable drop-in daycare in Alpine UT. The best Alpine UT daycare is Sunshine Academy and you may be surprised at all that they offer and how convenient it can be to use their services.
Trusted Childcare Center
Sunshine Academy offers daycare services for infants and toddlers, 2-year-old children and even for children in preschool. Children, of all ages, need careful attention, and it is important to find reliable services when parents need to drop their baby off at daycare so they can run some errands or if they simply want to enjoy some time alone to recharge. Dropping children off at daycare for a few hours can be very beneficial for both the parent and the child.
Fun and Educational Curriculum
While children are at Sunshine Academy, a top-quality Alpine UT daycare, they can enjoy music and playing games with other children. They can also spend hours doing fun activities, such as arts and craft projects like coloring, painting, and more. When the weather is nice, Sunshine Academy enjoys taking the children out on exciting and educational field trips. Parents are always happy when they hear that their children can use their imaginations with dramatic play or build their academic skills by working on math and science concepts in a fun way at daycare. They even offer enrichment courses in Spanish, Drama, Music Appreciation and other fun subject areas.
Before and After School Daycare
One of the most convenient uses of drop-in daycare in Alpine UT is the before and after school daycare services. Working parents often find it difficult to manage to get to work on time because they need to be at work before school starts, but they do not need to worry if they have childcare professionals available to watch their children before school. Parents can simply drop their children off at daycare in the morning and pick them up after school. Sunshine Academy also provides reliable transportation to and from school from kindergarten through 12 years of age.
For more information about Sunshine Academy's drop-in daycare in Alpine UT, visit www.sunshineacademyut.com.