Alpine, Utah Daycare For Children Of Essential Workers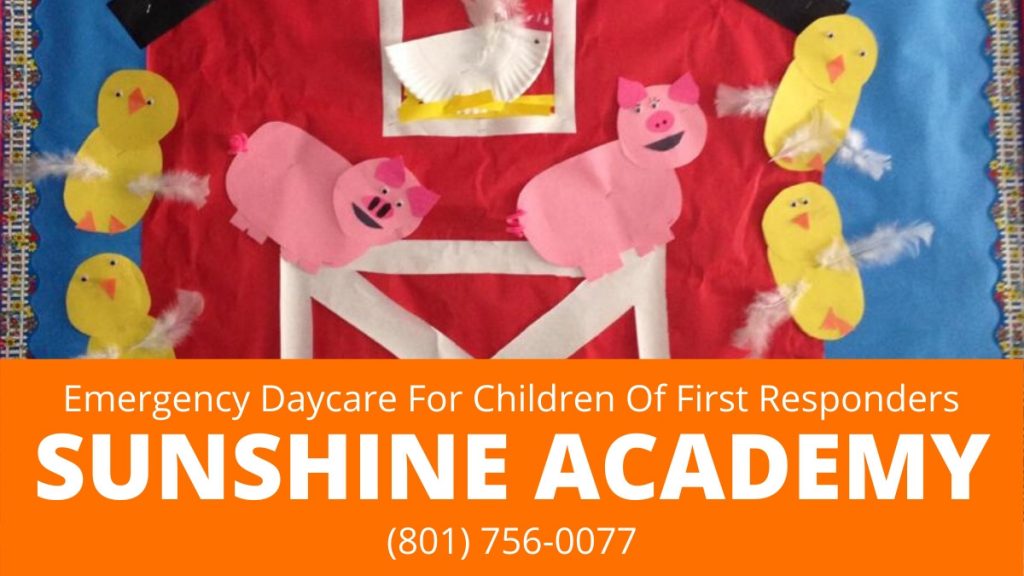 Sunshine Academy – based in Alpine, at 416 S Alpine Hwy – is licensed as an Alpine UT Emergency Daycare Center. Sunshine Academy in Alpine, Utah has been working through most of the COVID-19 pandemic as an emergency daycare for children of first responders and in the health field. CLICK HERE to read an article featured on Deseret News. As Utahs are beginning to return to work, Sunshine Academy continues to stay dedicated to adhering to the CDC and state health guidelines.
During the COVID-19 pandemic essential employees, such as health care workers and first responders, need a safe location for their children to receive child care allowing them to do their jobs to ensure the health and safety of Utahns. With the dismissal of schools and closures of some child care centers, One Utah Child Care was formed to connect essential employees in the health and public safety sectors only to a free and temporary system of emergency child care programs.
Parents who are essential workers from the health field and first responders can register at jobs.utah.gov/covid19. Sunshine Academy, located in Alpine, Utah was one of the first locations accessible on Wednesday, April 1, 2020. For more information regarding Sunshine Academy's Alpine UT Emergency Daycare Center please call today at 801-756-0077.